Lotions
There are so many rubbish products out there. I have always dealt with dry skin. Some of them smelled really good, and some worked for a while, but I never found anything I would consider great. Then I started using goat milk lotion and found it to be the best.
I then started producing my own lotion. It is the most moisturizing lotion I have ever used. It is not greasy and absorbs so well into the skin. There are no issues with putting lotion on and getting right into bed.
There are countless benefits of goat's milk lotion. Keep scrolling to learn more!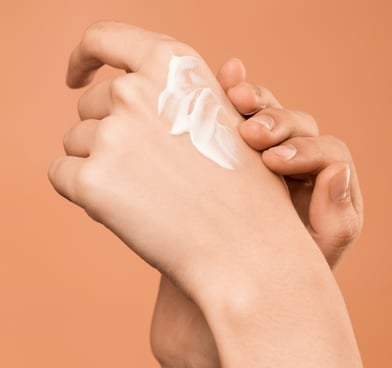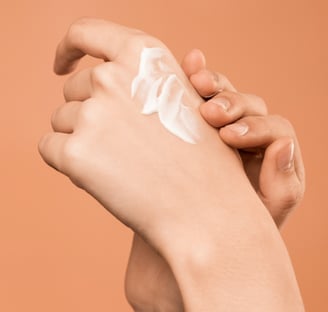 BB Farms & Soap Co. Lotion has countless benefits for the skin
Great for sensitive skin -Goat milk and human skin have the same pH, making goat milk incredibly nourishing, even for the most sensitive skin.

Full of powerful ingredients -

Vitamin A helps prevent breakouts, supports the skin's immune system, and promotes natural moisturizing

Vitamin B6, B12 & Folic Acid work together to address skin inflammation, which can aid in the symptoms of eczema, psoriasis, wrinkles, acne, and other skin conditions.

Vitamin D decreases inflammation, protects the skin from cancer, decreases environmental damage, and prevents the build-up of dead cells on the surface of the skin.

Alpha-hydroxy, Lactic, and Caprylic Acid stimulate the production of elastin and collagen

Added Vitamin E - Fights UV-related skin damage, is an anti-inflammatory, and helps aid in the healing of wounds and scars
Why use BB Farms & Soap Co. Lotion?
Non-greasy

Immediate absorption

Silky, smooth texture

A little goes a long way, only small amounts needed per application

Long-lasting

Available in great scents

Environmentally friendly reusable packaging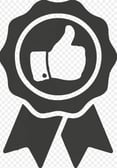 Quality
It's essential to offer top-quality products at competitive prices.


Sustainable
It's our job to look after our planet. We are a sustainable business.


Cruelty-free
Our products are never tested on animals and are certified cruelty-free.


Ethical
We take pride in the fact that our business processes are as ethical as they can be.
Quality is key.
Every jar of lotion is handmade in small batches. Our ingredients are ordered from the top distributors and are nothing but the best. Our goat milk is produced on the farm by our own dairy goats.
Sustainability is a priority
Every step of our operation is as sustainable as possible. Our glass lotion jars are reusable. Our sample jars have tin lids that make them great for repurposing. We package our products with paper packaging to help the environment in case some get lost along the way to recycling, they will decompose rather than affect the environment. All the boxes we receive ingredients in are recycled, and we use recycled boxes when possible.
An ethical business is the only business
There is no funny business happening at BB Farms & Soap Co. (besides the goat's goofy antics). High moral standards are a personal achievement, and we could not imagine running our business any other way.
Cruelty-free is the way to be.
Animal testing is evil. We would never condone it. Not only are our products so safe they do not need to be animal tested, but our own herd of milk goats are treated like royalty.