BB Farms & Soap Co.
Goat Milk Lotion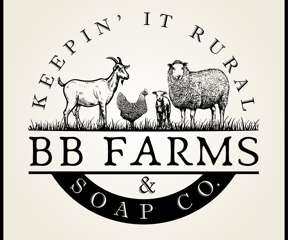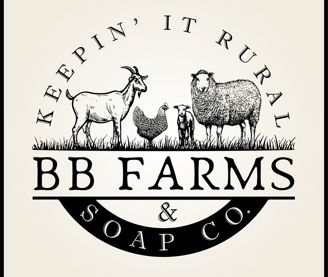 BB Farms & Soap Co. Lotion has countless benefits for the skin
Great for sensitive skin -Goat milk and human skin have the same pH, making goat milk incredibly nourishing, even for the most sensitive skin.

Full of powerful ingredients -

Vitamin A helps prevent breakouts, supports the skin's immune system, and promotes natural moisturizing

Vitamin B6, B12 & Folic Acid work together to address skin inflammation, which can aid in the symptoms of eczema, psoriasis, wrinkles, acne, and other skin conditions.

Vitamin D decreases inflammation, protects the skin from cancer, decreases environmental damage, and prevents the build-up of dead cells on the surface of the skin.

Alpha-hydroxy, Lactic, and Caprylic Acid stimulate the production of elastin and collagen

Added Vitamin E - Fights UV-related skin damage, is an anti-inflammatory, and helps aid in the healing of wounds and scars
Why use BB Farms & Soap Co. Lotion?
Non-greasy

Immediate absorption

Silky, smooth texture

A little goes a long way, only small amounts needed per application

Long-lasting

Available in great scents

Environmentally friendly reusable packaging
Coming Soon...!
We will soon be offering additional products such as goat milk soap, goat milk bath bombs and more!
Check back often, or sign up for our blog to get the latest item availability.