HOW IT ALL STARTED
Love for animals turns into amazing products.
I have always loved animals, big and small, cute and ugly. I finally had to the opportunity to purchase a property with a little land and was able to really indulge in all different animal species. We started out taking in bum lambs that no one wanted to try to save. Then I found out that goats could help raise bum lambs and I was off to get a few! Then a little research taught me all about goat's milk cosmetic products, and already being an avid lover of goat milk lotion I decided to give it a go, and boy did it turn out amazing!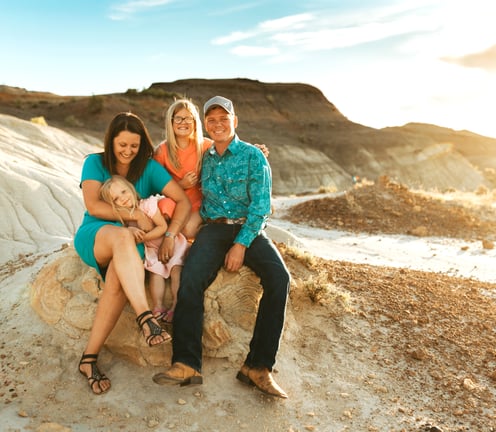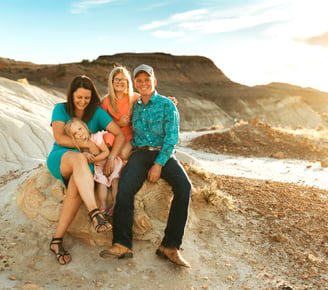 About me
I have been happily married for 8 years and have two beautiful daughters. Together we have built a life that we love, tending to animals and spending time together. We ride our horses, play with our dogs, and care for our cats, goats, chickens, and sheep.
We live in the very isolated town of Jordan, Montana. We are 90 miles to the nearest Walmart and over 170 miles to the closest Starbucks. We have to create our own fun and find hobbies as shopping and big city activities do not exist.
We recently joined the county 4H as my eldest daughter was finally old enough. We enjoy going fishing and going for long walks exploring the countryside. We also love going to help work cattle with our friends and family.
I am the bookkeeper for 3 one-room, rural country schools, as well as the bookkeeper for our local feed store, and do the billing and coding for our small-town doctor.